RECOGNIZED WITH THE 'EDISON KLASSIEK 2017' PRIZE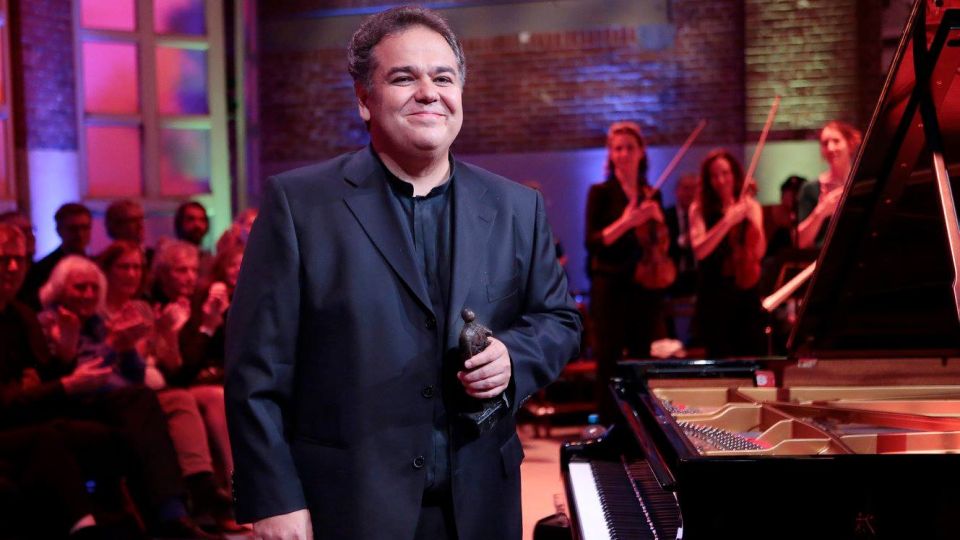 RECOGNIZED WITH THE 'EDISON KLASSIEK 2017' PRIZE
Arcadi Volodos has received the 'Edison Klassiek Award', the most prestigious musical award in Holland, in the category of instrumental soloist for his latest album 'Volodos Plays Brahms'. The event took place during his presence on the TV programme 'Podium Witteman' (NPO 2) on November 19.
The jury has rewarded the excellence of the recording by highlighting that it evokes a beautiful Brahms on the piano with a silent and extremely soft whisper which gives each note urgency and colour. It also stands out its exceptionally personal interpretation, marked by reflection, transparency, control and intimacy.
The Edison Klassiek Awards are presented since 1960, being the oldest musical prizes in Europe and the second worlwide after the Grammy Awards. Edison praises the quality in sound recording, one of the essential features related to 'Volodos Plays Brahms'.